ERGO A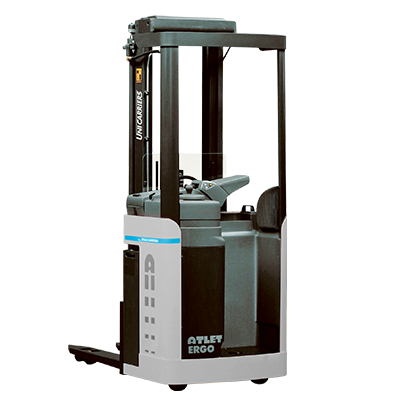 Product Categories: Stackers
Product Tags: Unicarriers
Product Page: http://vistdoo.com/product/ergo-a/?lang=en
Product Summary
Ergo AJN/ASN Stand-in stacker
Pioneered by UniCarriers, launched as the "impossible truck" in 1961 and still a market leader, the A Ergo stand-in stacker forklift truck is perfect for stacking, internal transport and double pallet handling. The A Ergo stacker is versatile, space-saving and safe. The operator is effectively protected by the overhead guard pillars. The Ergo's driver compartment has well positioned, easily accessible controls and power steering.
It handles "open" load carriers with standard straddle legs, and closed load carriers in between wide straddle legs. High drive speed and lift/lowering speed add to a high throughput and productivity – as does the ergonomic design. And for even higher residual capacity we offer foldable side stabilisers. What's more, UniCarriers's smart modular concept makes it possible to customise each truck for your specific needs. For multi-shift applications, the battery is placed on rollers, for quick and easy changes.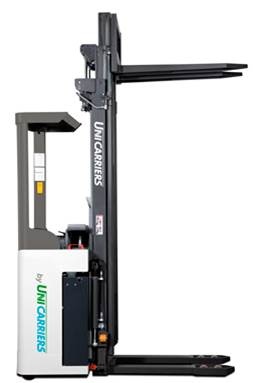 Ergo driver compartment for higher productivity
To enhance the operator's well-being, the controls are well positioned and easy to access. Lifting and lowering are intuitively controlled with the electric proportional valve. Fully adjustable power steering wheel and control panel make it easy to find the perfect driving position. Writing surface and practical storage space come as standard.