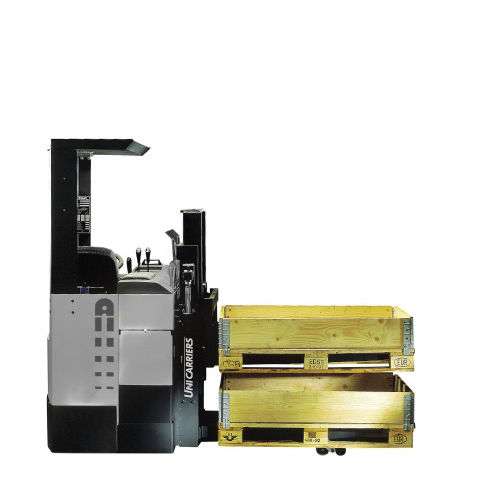 ERGO XML
XML Sit-on double stacker
Pioneered by UniCarriers, the Ergo XML sit-on double pallet stacker gives you quicker handling cycles. It is ideal for feeding production lines and in cross docking applications. The Ergo XML forklift is a sit-on stacker for intensive goods handling and long internal transport distances. It allows continuous driving time and works in narrow aisles.
Ergo driver compartment for higher productivity
The controls are well positioned and easy to access. Lifting and lowering is intuitively controlled with electric proportional valve. UniCarriers's unique ergonomically designed mini steering-wheel with armrest reduces strain on the back, shoulders and neck. Fully adjustable seat, armrest, control panel and floor make it easy to find the perfect driving position. A practical storage space comes as standard, and an adjustable midi steering-wheel is optional.
Order now
Contact page
Product Description
Type: Stacker
Lift capacity: 1600 kg
Lift height: 1.5 metres