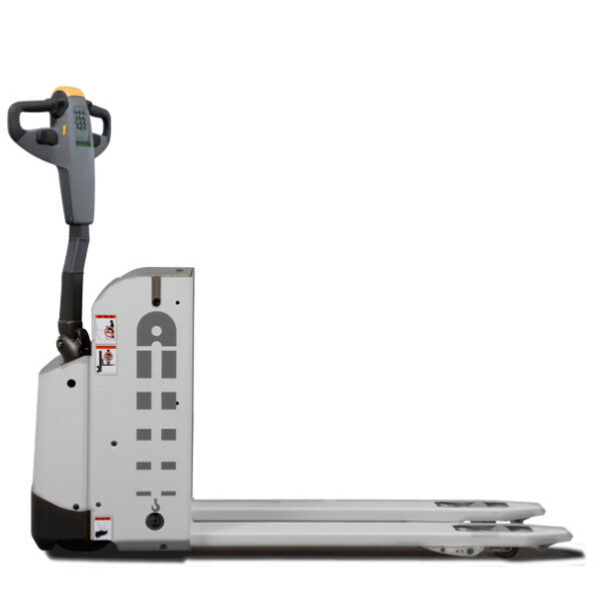 PLL
PLL Compact pedestrian pallet truck.
The UniCarriers PLL is the perfect pedestrian pallet truck for confined spaces, various load carriers and various conditions. The PLL is ideal for shop-floor replenishing, occasional order picking and short-distance internal transport, for example in warehouses, supermarkets and production areas.
Climbing wheels in forks come as standard, and the PLL can handle many types of load carriers, in practically any condition – from high ambient temperatures to cold store environments (down to -35°C).
The narrow PLL handles slopes and ramps with ease and has an extremely tight turning circle. Adding the optional Tiller-Up drive with the tiller arm in the upright position, this pallet truck can work in even tighter areas.
Comfortable and safe to drive
Improving safety and visibility, the offset tiller arm allows the operator to walk beside the truck. Narrow chassis also enhances manoeuvrability in confined areas.
The low chassis gives the operator a clear view of the load and forks. This compact pallet truck is reliable, has long service intervals and is built to minimise servicing and maintenance.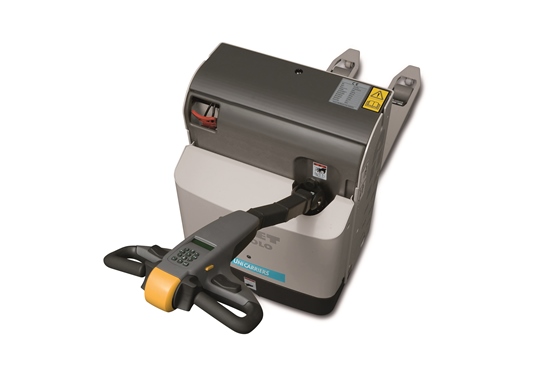 Order now
Contact page