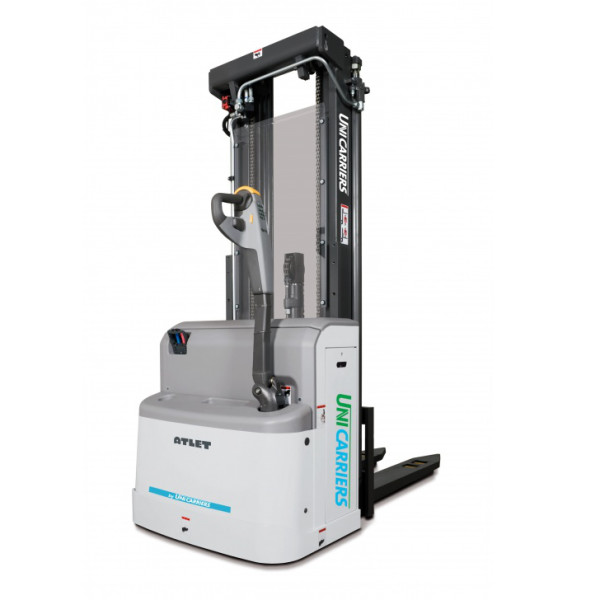 PSH
PSH Compact pedestrian stacker
The PSH is a powerful, robust, pedestrian stacker for heavy-duty operation and can be used for a wide range of duties.
The heavy-duty stacker truck is ideal for internal transportation, order picking and stacking up to 5,400 mm. The unique fork design contributes to high handling speed and easy access into "open" load carriers. The low chassis gives the operator a clear view of the load and forks.
Improving safety and visibility, the offset tiller arm allows the operator to walk beside the truck. The ergonomic tiller head is designed for ambidextrous use and features easily accessible controls to facilitate handling.
Masts for maximum control and visibility
UniCarriers's three different masts – the T telescopic, the TFV telescopic allowing maximum visibility and free lift, and the DTFV double telescopic with maximum visibility and free lift – combined with the offset tiller arm ensure full visibility over the fork and load. The precise proportional lifting and lowering functions give the operator full control over the load and fork movements.
Order now
Contact page
Product Description
Type: Stacker
Picking and stacking up to 5,400 mm
Lift capacity: 1,600 and 2,000 kg