ERGO X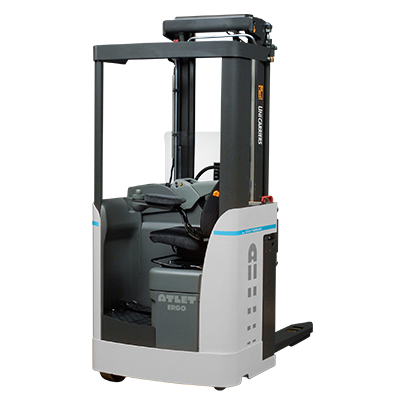 Product Categories: Stackers
Product Tags: Unicarriers
Product Page: https://vistdoo.com/product/ergo-x/?lang=en
Product Summary
XJN / XSN Sit-on stacker
Pioneered by UniCarriers, the X Ergo sit-on stacker forklift provides low-cost ergonomic handling. It is versatile, space-saving and comfortable.
This cost-effective X Ergo stacker is designed for mixed materials handling, such as stacking and internal transports. It allows continuous driving time and works in narrow aisles. It handles "open" load carriers with standard straddle legs, and closed load carriers between wide straddle legs. High drive speed and lift/lowering speed add to a high throughput and productivity. And for even higher residual capacity we offer foldable side stabilisers.
Advanced ergonomic design
Including UniCarriers's unique power-assisted mini steering-wheel and fully adjustable armrest, seat and floor – facilitates handling and maximises comfort. The operator is fully protected within the chassis and has an excellent overview which allows safe and precise handling. For multi-shift applications, the battery is placed on rollers, for quick and easy changes.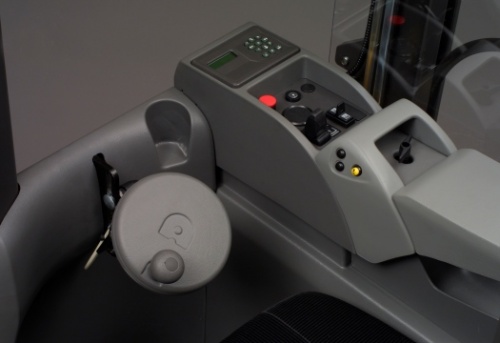 ATC T4 truck management
The high-end technology is controlled by the UniCarriers Truck Computer (ATC). To prevent unauthorised use, there is a PIN code access with driver category settings. The service menu with diagnostics makes servicing quick and easy.