GX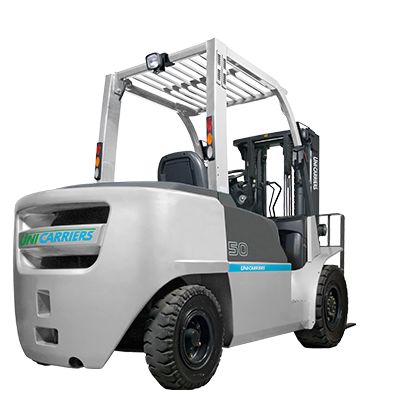 Product Categories: Diesel LPG counterbalance
Product Tags: Unicarriers
Product Page: https://vistdoo.com/product/gx/?lang=en
Product Summary
Diesel and LPG version
GX 4-wheel IC counterbalance truck.The UniCarriers GX is a comfortable heavy-duty counterbalance truck for loads of between 3.5–5.0 tons, with straightforward strengths and a world class combustion engine – diesel or LPG.
It is a heavy, high precision work horse that will serve you quietly and almost vibration free. Advanced ergonomics and a host of innovative safety and performance technologies contribute to world class efficiency. A wide range of customised options further enhance versatility.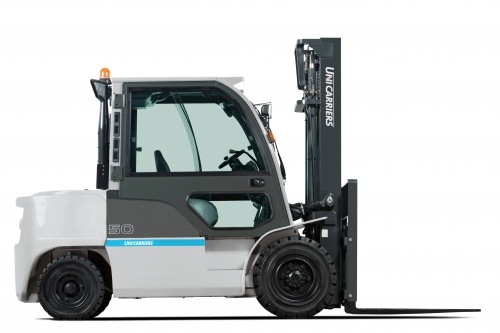 Car-like driving characteristics means the driver is always in control. Our counterbalance truck GX features a state-of-the-art LPG engine for maximum efficiency and a minimum of emissions. An ECO mode further lowers fuel consumption and noise levels. The robust diesel engine, with rapid preheating in the DX variant, is extremely reliable and easy to start while also meeting stringent environmental requirements.
Steering wheel synchronisation
For a relaxed driving position, the steering synchroniser keeps the steering knob in a comfortable 9 o'clock position when travelling straight, before and after taking a turn.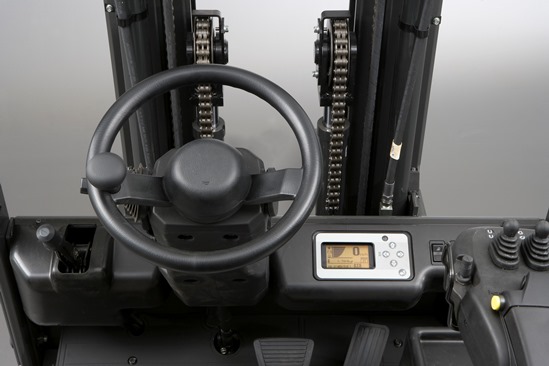 ECO-driving button
A simple press of a button reduces both noise levels and fuel consumption.