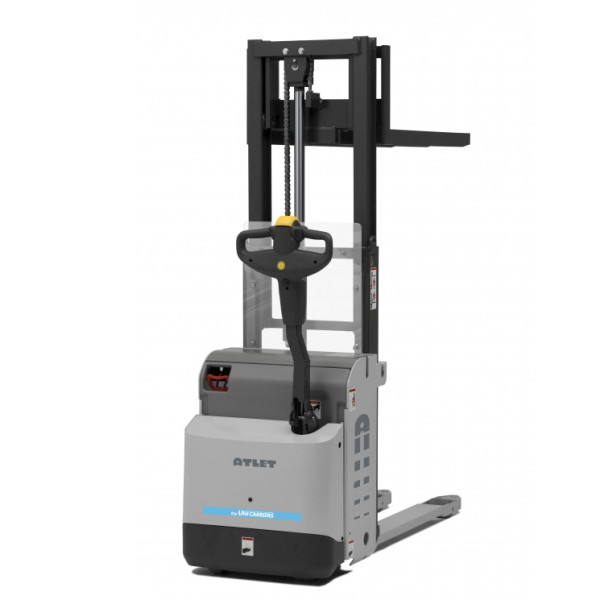 PSL
PSL Compact pedestrian stacker
The PSL pedestrian stacker is ideal for shop-floor replenishing, stacking, order picking and short distance internal transport, for example in warehouses, supermarkets and production areas.
Are you picking up and putting away pallets up to 2,090 mm in very confined areas? Then the PSL may be your perfect partner. Adding the optional Tiller-Up drive with the tiller arm in the upright position, the PSL can work in even tighter spaces.
Friction Force technology for all-surface performance
UniCarriers's patented 4-point Friction Force chassis, including flexible connections between forks and motor-chassis, ensures constant drive wheel pressure on uneven surfaces. Multiple drive wheel choices and anti-rollback function contribute to safe handling on ramps and dock levellers.
Order now
Contact page
Product Description
Type: Stacker
Picking and stacking up to 2,090 mm
Lift capacity: 1,250 kg