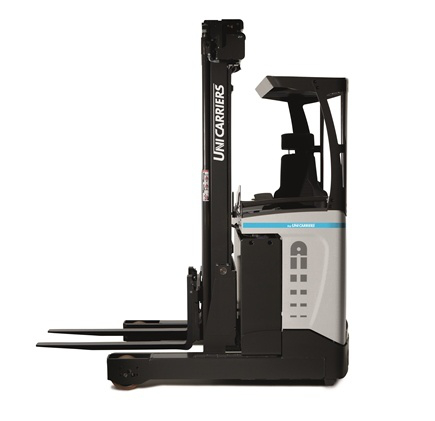 TERGO® UMS / UHD / UHX
UniCarriers's new generation heavy-duty reach trucks bring your warehousing efficiency to the highest level. Entirely designed around the operator, these trucks will adapt to individual operational needs and provide world-class ergonomics.
Explore the world's most personal reach trucks – 100% dedicated to your material handling operations.
Designed to perform almost any heavy-duty 24/7 material handling task, the UniCarriers UMS/UHD/UHX are universal reach trucks with a capital U. The versatile UMS will perform effortlessly in your high intensive operations – perfect for internal transport and stacking up to 2,000 kg.
For even tougher tasks, with a lift height up to 11.5 metres or loads up to 2,500 kg the robust UHD is the best choice. If your operations include hi-rack warehousing up to 12.1 metres, you'll find an excellent partner in the extremely stable and high stacking UHX.
All these models will perform in almost any environment including cold stores.
World-class ergonomics for improved operator performance
The spacious cabin is entirely designed around the operator. The unique mini steering wheel and floating armrest allow effortless manoeuvring during long shifts with a minimum strain on arm, neck and shoulders. The seat and the armrests are easily adjusted to the individual operator – up to seven different parameters can be set.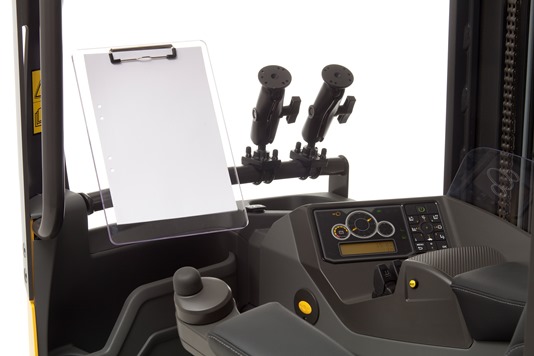 The ProVision mast design further enhances visibility and ergonomics when handling high loads. The separate footstep and a specially designed instep handle make it easy to get in and out of the truck.
Order now
Contact page
Product Description
Type: Reach truck
Lift capacity: 1600/2000/2500 kg
Lift height: up to 12.1 metres