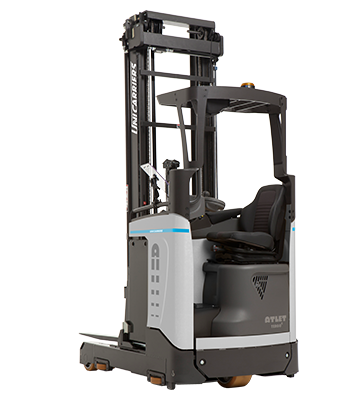 TERGO® UND
UND narrow-chassis reach truck. This compact reach truck is just the right tool for medium intensive operations for higher stacking levels with very good stability and performance.
It's nimble and economical, and entirely designed around the operator to optimise productivity. The UND is based on the narrow chassis, 1120 mm width and the unique wide ProVision mast system.
Together these combine for lift heights of up to 8.95 metres and lifting performance of up to 1,400 kg. If the UND reach truck is equipped with optional wheels for rail guidance together with tapered overhead guard, it is also perfect in drive-in racking.
World-class ergonomics for improved operator performance
The spacious cabin is entirely designed around the operator. The unique mini steering wheel and floating armrest allow effortless manoeuvring during long shifts with a minimum strain on arm, neck and shoulders. The seat and the armrests are easily adjusted to the individual operator – up to seven different parameters can be set.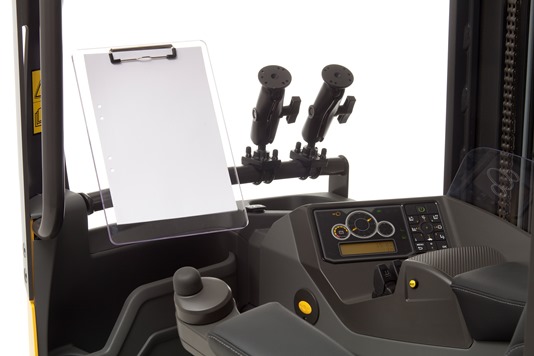 The ProVision mast design further enhances visibility and ergonomics when handling high loads. The separate footstep and a specially designed instep handle make it easy to get in and out of the truck.
Order now
Contact page
Product Description
Type: Reach truck
Lift capacity: 1400 kg
Lift height: up to 8.95 metres